Table of contents
Why choose Ecoratio?
1. Ecoratio: the concrete release agent company
2. Motivations to choose Ecoratio as your partner
3. You want to work sustainable and environmentally friendly
4. You want a safe working environment
5. You want a higher return on investment for your projects
6. You want high quality concrete
7. You want excellent service
8. Ecoratio meets you in specific needs
9. Ecoratio: The concrete release agent company
10. More information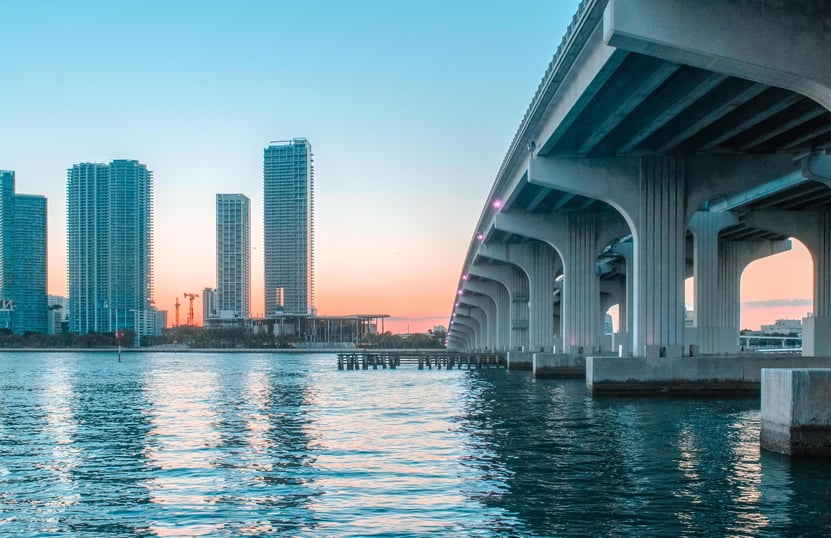 The concrete release agent company
Ecoratio provides solutions for various issues that occur during the production process of concrete. The concrete release agents, specially developed by Ecoratio, prevent these problems without causing harm to the user nor the environment. Ecoratio was founded in 1998 with the objective to assist producers in the concrete industry, with environmental friendly products that are completely safe for the users.
Ecoratio offers solutions to improve the process of concrete production and the quality of the concrete by preventing common problems as pinholes, corrosion, dust, sticking, discolouration and air bubbles. For Ecoratio, the customer is more than a customer. We are your partner in high quality concrete production. It is important for us to provide the best support and products to make producing concrete trouble-free with high quality products.
Motivations to choose Ecoratio as your concrete release agent supplier
You want to work sustainable and environmentally friendly
Ecoratio focuses on natural, vegetable based materials to create its products that is safe for both environment and the users. The products are solvent free, odor neutral and uninflammable. Besides, the concrete release agents are biodegradable and are not toxic.
Ecoratio is expert in its discipline and is continuous researching and developing the vegetable oil based emulsions to serve the market without harming the environment.
Ecoratio is the only company in this industry that can achieve this as producing environmental friendly release agents is its core business: all money and resources are spent on this. For competitors, concrete release agents are additional products that are not important for them.

You want a safe working environment
Ecoratio was founded with the objective to improve the environment and working conditions for construction workers. At this moment, Ecoratio is still supplying the world with green products that are made from vegetable made oils. Competitors' product descriptions contain warning labels with danger symbols as the products may be corrosive, can be irritating or even injurious to skin, eyes or respiratory tract. Ecoratio does not use harmful or hazardous chemicals that can be dangerous for the producers health or working environment.
You want a higher return on investment for your projects
Working with Ecoratio's concrete release agents contributes to a reduced cost of use and results in a higher return on investment than its competitors. Due to the extensive research Ecoratio has carried out the past 25 years, Ecoratio developed effective concrete release agents. This has the result that in some cases less release agent is needed compared to other release agents and the cost of use is reduced: less release agent is needed for the same type of production.
Using Ecoratio's release agent contributes to less working hours in a project, as the releasing process is faster and less time is needed on cleaning the moulds. Besides, with competing products using mineral oils it is needed to use ventilating systems to make the working environment safe for the workers in the industry. Ecoratio is only using vegetable based oils, so no more high expensive ventilating systems are needed anymore. In the end, it can be said that using Ecoratio's products is cheaper.
You want high quality concrete
When you are experiencing problems in the end result of the aesthetic quality: Ecoratio has the solution to improve this issues. The release agents specially developed by Ecoratio puts the following issues in the past:

Applying Ecoratio's concrete release agent results in a smoother surface of the concrete with sharper edges and the given issues are no longer visible. The concrete will not only look better, the amount of corrosion will be reduced as every release agent consists an award winning anti-corrosion formula.
You want excellende service
For Ecoratio, you are more than a customer. We are your partner in high quality concrete production. To improve the production process of its customers, Ecoratio offers extensive and high-level service. Ecoratio ensures the following services:
Free product trials
Do you want to experience the effects of Ecoratio's release agent on your concrete products? A free trial is offered by one of the technical sales managers. An extensive evaluation is done and the results of the release agents on the elements is presented.
Technical team and support
The experience from Ecoratio comes back in the highly experienced technical teams. The team has gained its knowledge by analyzing and advising concrete producers all around the world and is using this experience to fully assist you.
Training factory staff
To involve the whole factory staff in the producing of high quality concrete, Ecoratio offers training on how to apply the concrete release agents. During the training, the participants experience the results the release agents offer and thereby avoiding waste spillage.
Consultancy
Ecoratio wants to be more than your supplier, we want to help and improve your production processes. Ecoratio spends time to get to know you and in a week of visiting and evaluating, the highly experienced concrete experts know how to optimize your business.

Ecoratio meets in specific needs
Ecoratio values its high service-level and takes this seriously. As a partner in high quality concrete, we want to meet any needs or wants that are requested by the customers. Ecoratio will do everything in its power to serve producers by providing the flexibility to adjust and develop products for customers specific needs.
A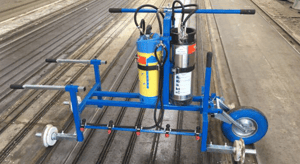 good example of Ecoratio's tailored service is the offer of custom-built spray systems. We listen to our customers, with the result that specialized systems or products can be developed. With custom-built spray systems, producers can achieve higher quality of products because of the optimal covering of the concrete release agent in the moulds. In addition, concrete producers are able to save time in the production process cycle, as the spray systems are user friendly and makes work easier.


Ecoratio : the concrete release agent company

Ecoratio is a specialist that solves problems that concrete producers are facing during and after the production. Pinholes, corrosion, dust, sticking, discoloration and air bubbles. Thanks to Ecoratio's research into the development of release agents, these problems belong to the past. Using one of Ecoratio's specially developed release agents, the concrete will be of high quality without an issue. An additional advantage is that the release agents are made from environmental friendly vegetable products without hazardous chemicals, that results in safe use without having health threats for the users.
---
More information about concrete release agents and concrete quality?
Download one of our eBooks or factsheets for more information about Ecoratio, concrete release agents and tips on how to improve your concrete quality. Click for the download!