Market study Tunnel Segments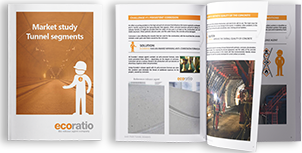 Are you active in the market for concrete tunnel segments or interested in the art of smooth concrete finishes? The focus of this document is to discuss common challenges producers face during the production of concrete tunnel segments. In this document we help you with the following issues:
Concrete corrosion;

Low-quality concrete surface finishes;

Affected working tools;

Bad working conditions that can influence the overall production process.
In this market study the challenges for the production of concrete tunnel segments and the solution on how to prevent these challenges are extensively described.
Download the market study and overcome your challenges.